Hello everyone! I'm Kait, from Miss Kait Online. I was thrilled when Alessia asked me to do a guest post for when she was off frolicking in Paris! (You lucky girl!). I'm a Canadian gal who loves everything fashionable, handmade, and vintage. One of my favourite things about buying vintage, is that the items always come with a wonderful lifetime of stories. Of my personally collection, I have two particular items that are my favourite just because of their history.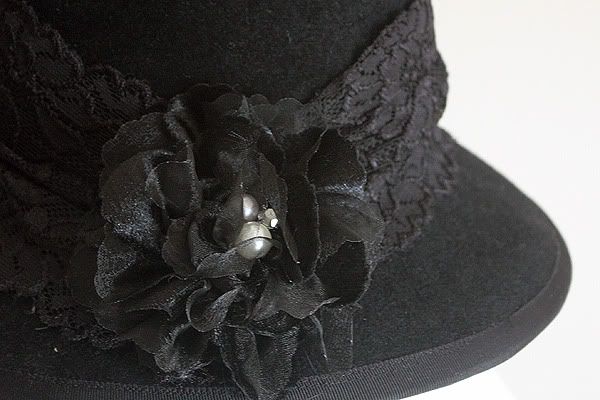 My first one is actually my most recent purchase. A stunning fascinator hat that I bought at this year's Christmas One of a Kind show in Toronto. It was Sova's first year at the OOAK show. I paid a hefty $200 for this hat, but it was worth every penny.
Now, the hat itself is a brand new handmade item. However, it was made from vintage materials. It was made using a vintage hat that was taken apart for the good pieces of fabric remaining, as well as using a 1967 hood (what forms into the hat) from a popular milliner in paris who was often commissioned by designer labels such as Channel for runway shows. The lace on it is from Paris in the 50's.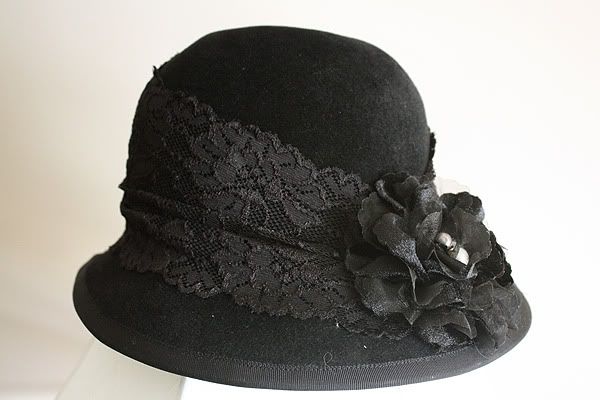 Some of her hats were created from wood blocks & supplies from historic world renowned milliners. Sherri also studied hat-making under Rose Corey, the milliner of the Late Queen's Mom.


So while it is somewhat of a newer item, it has a lot of history too it & because of the materials and how it was made it will last years and years, becoming a vintage item I can pass down. You can find out more about how she makes her hats here.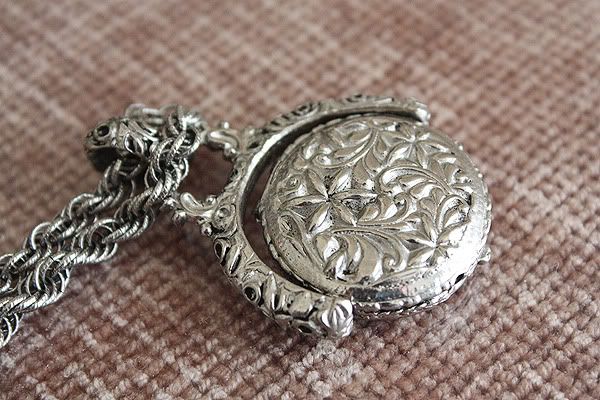 The second item is a bit more personal than the first, is a family heirloom. A silver locket.

It originally belonged to my Mom's Great-Grandmother and has been passed down for many generations.

Siiiigh. if only these precious items could talk! Could you imagine the stories they would have to tell with all the sights they've seen?

Do you have a favourite vintage piece because of it's story & history? I'd love to hear all about it! :) Feel free to share it in the comments!
Some of my favourite places online to shop vintage are:
Adore Vintage
Bleubird Vintage
Red Velvet
Mouse Vox Vintage
and of course,
Etsy
- remember to be carefully & buy smart here! some items may not actually be true vintage items.